Who We Are
Over 17 years of Digital Transformation consulting and professional services, pureIntegration has successfully designed, integrated, and deployed winning solutions at scale, for highly transactional enterprises.
We are a minority-owned small business, with certification via the NMSDC. Our business is to serve our clients, meeting them where they are with flexible engagement models. Each of our nearly 2000 projects have blended innovation and execution – resulting in impactful, measurable business outcomes. We continue to solve intractable problems for our clients while maintaining 97% client satisfaction year-over-year.
What We Do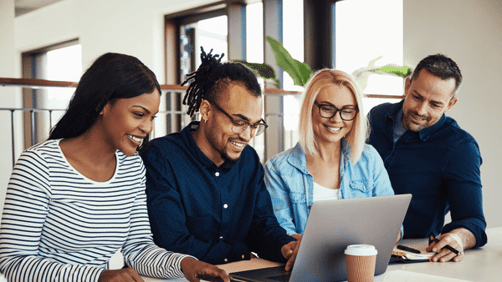 At pureIntegration, we believe Digital Transformation is less about tools and platforms and more about developing the people who use them, supported by innovative business strategy and expert integration.
Problem solvers first, we extend our clients' teams by embedding trusted advisors, deep skilled practitioners and innovative, efficient architects. We design and implement tactical solutions to scale and evolve client capabilities – recognizing digital transformation objectives through data engineering, intelligent automation, software development, operations management and digital engagement. With a rich heritage in Communications, Media and Entertainment and Insurance, our expanding portfolio includes many recognized Fortune 100 enterprises.


Visa Sponsorship

pureIntegration is committed to building teams with practitioners that embody the PI spirit to "reach your peak" and strive to continue to expand their skills and experience. pureIntegration is interested in speaking with individuals who are seeking permanent residence status. If you are interested in one of our positions, we would love to speak with you about our sponsorship program.
Medical, Dental, Vision

Health Care Flexible Spending Account (FSA)

Health Savings Account (HSA)

401(k) Retirement Plan with Company Match

Employee Assistance Program (EAP)

Basic Life and Personal Accident Insurance (100% Company Paid)

Basic Disability Insurance (100% Company Paid)

Voluntary Group Universal Life Insurance
Voluntary Personal Accident Insurance

Adoption Assistance

Educational Assistance

Commuter Benefits

Learning & Development Program

Referral Bonuses

Holidays

Paid Time Off (PTO)